Haas UMC-750 Universal Machining Center
Published: 06/03/2017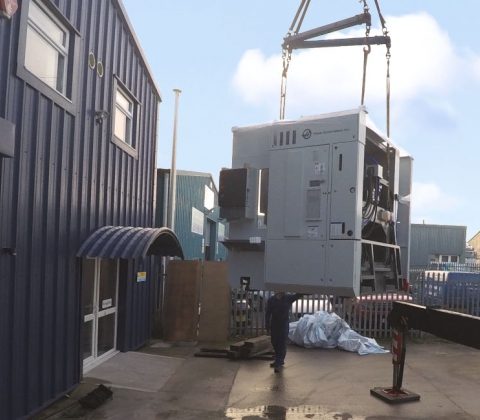 Bay Engineering is committed to providing the highest quality CNC machined components and customer service to match. To ensure we maintain the highest standards we are renowned for we have just installed our thirteenth machining centre - a Haas UMC-750.
This installation forms part of our long-term investment plan for in increasing both our capacity and machining capabilities.
The UMC-750 is a versatile 5-axis 40-taper vertical machining centre with 762 x 508 x 508 mm travels and an integrated dual-axis trunnion table. The machine is equipped with an 12,000RPM inline direct-drive spindle, and comes standard with a 40+1 tool side-mount tool changer.
We are proud to continue our long-standing tradition of purchasing Haas mills as they consistently deliver solid, long-lasting machines and excellent value for money.
To find out more about Haas, visit their website at:
http://www.haas.co.uk/
You can also read about our recent purchase of CAD/CAM software OneCNC here.