CNC Coordinate Measuring
Published: 15/08/2019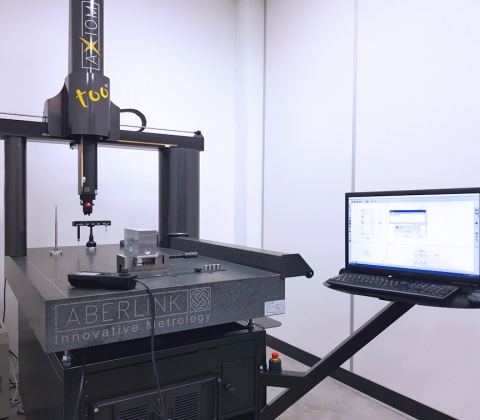 We are renowned for the outstanding quality of our components. Commitment to quality is part of our ethos and has set us apart from the competition since the company's establishment in 2001. We are constantly reviewing and improving our machine shop and its processes.
To complement our physical expansion, we naturally need to procure equipment and machinery to utilise the space.
Today, we have taken delivery of a high specification CNC Coordinate Measuring Machine (CMM), namely the Axiom too HS 1200.
Built by UK company Aberlink Ltd, the Axiom too HS delivers on speed and feature set. It incorporates drive rod technology over a traditional drive belt system to achieve approximately 20% quicker measurement - ideal for verifying high volume orders in time.
We've equipped our model with touch trigger probes from another UK based and globally serving company, Renishaw plc.
With this CNC CMM augmenting our current inspection hardware, our customers can benefit from:
Rapid First Article Inspection Reporting
CNC driven probing for a higher degree of accuracy
High-speed repeat measurement
Our ability to fully inspect every size component we produce
Precise final inspection
To place an order or find out more about our competitive service, please call us on (01305) 773470.